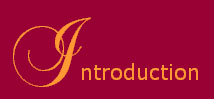 The Norwegian Grammy winner (awarded the producer/songwriter/arranger title, often called "The Industry Award", in 1983) first started playing a musical instrument at the age of 5 and by the time Wangberg reached his teens he was perfecting his musical skills on several different instruments by playing in various groups and bands. Studies in mathematics at Oslo

University (1962) and in mathematics and civil engineering (electronics) at the University of California (1965-67) were followed by 3 years training in sound engineering with the internationally renowned Armin Steiner in Hollywood (1967-71) and a four-year course in business administration and economics (1972-76).
Eirik with Paul and Linda McCartney
During his studies he put theory into practice by working as a freelance sound engineer and record producer and during his last study period he was also Manager and joint owner of Sound Recorders Studio, Hollywood. For years, he has been producing records and business projects in USA and Europe. His varied background experience as artist, musician*, arranger*, composer**, author**, singer, contractor, studio*** and cover designer, sound producer and mastering engineer***, studio proprietor*** and record producer has provided him with a professional versatility few can match; "Eirik the Norwegian" (a nick name given by Paul McCartney) can justly claim to have a thorough insight into the business of making music.

For making the best songs and records is a question of guiding the best talents. Few can point to as much experience, and on such large scale, in working with the greatest talents in the music business as Wangberg. David Foster (for Barbra Streisand, Chicago, Whitney Houston, Céline Dion, etc.), Michael Masser (George Benson, Diana Ross, Whitney Houston, Natalie Cole, etc.) and Paul McCartney are among the world's greatest composers with whom he has worked. Long working days and nights giving help and guidance and providing engineering and production skills taught Wangberg not only what to do, but equally important, what not to do.

Become better acquainted with Eirik Wangberg by watching the video of the NRK television programme "Eirik the Norwegian", available on request.

*** Member of the American Musicians Union
*** Member of the performing-rights organizations ASCAP (USA) and TONO (Norway)
*** Member of NARAS, National Academy of Recording Arts and Sciences (USA)


1. Eirik Wangberg has, often in collaboration with others, been the sound producer for all the following artists and records.
2. Some of the highlights as a record producer are DAVID FOSTER: "Skylark I"(A)/ "Wildflower"(S)* (for which he won a title as one of the BILLBOARD TOP PRODUCERS OF THE YEAR 1972) /"Skylark II"(A) and ALEX: "Always"(A/S)/"I Love Warzawa"(S) (Norwegian Grammy Award, "SPELLEMANNPRISEN": PRODUCER/SONGWRITER/ARRANGER OF THE YEAR 1983).
3. Wangberg was also partly or wholly responsible as composer, lyricist, arranger and co-producer for many of the records listed on the following pages.


4. As songwriter and singer he made records as a performing artist in Scandinavia and USA from 1964-71.
5. As musician (bass and guitar) and singer he performed with several top bands and on their records 1960-71.
6. Furthermore, Wangberg has been part-owner of Sound Recorders Studio in Hollywood (Chairman of the Board of Directors) and has also been a studio designer, musician contractor and album cover designer.
7. In the capacity of mastering engineer (i.e. transferring music from master to disc), he cut THE BAND: "Cahoots"(A), JOHN MAYALL: "The Latest Edition"(A) (a co-production) and PAUL AND LINDA McCARTNEY: "RAM"(A) (a sound production), to mention a few examples.
8. Eirik Wangberg has managed all his own business since 1972.
---

"Creating good music makes something happen within me: collaborating with fine musical talents fills me with inspiration and fires my imagination: I am able to bring out the best in my fellow-creators, support and supply them with a rich foundation of ideas, in tune with current tastes and trends. At the same time, I have my foot firmly planted on the ground and keep a careful eye on budgets and schedules. My skills lie in sifting out the fragments of gold from the seething mass of creative material and moulding them together into a brilliant new composition and record. In a way, you might call me an alchemist of music."
This web site is dedicated to many of the greatest and most devoted musical talents this planet has ever fostered – whom I have had the privilege and pleasure to work with and get to know. To every one of you: I am forever grateful!